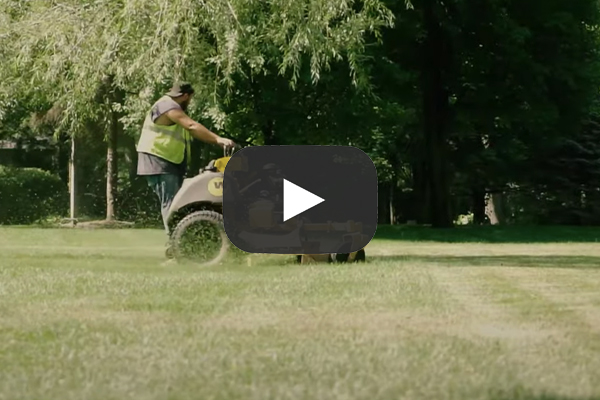 WiseGuys Lawn & Landscape takes pride in our full service lawn care for your residential or commercial property with weekly maintenance. In addition to striping each lawn (think of a professional ball field), we trim, edge, and blow off all walks & drives- all at a great price!
Our lawn care service can also include pruning for shrubs and small trees. We can complete spring and fall clean ups of sticks and leaves and an all season fertilizing program complete with grub control along with aeration and de-thatching services to keep a healthy lawn.
It is important to note that grub control is included in a year round fertilization program at no additional cost. Some companies do charge extra for this service. Grubs is a bug that eats the roots of the grass destroying a beautiful lawn in a short period of time.
Lawn care is offered on a contractual basis. WiseGuys Lawn and Landscaping will work with you to create a lawn care plan that fits your style, vision, and budget.
Also Available:
Brushcutting
Overgrown turf or brush/saplings cut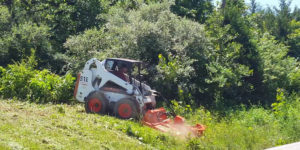 Field Mowing
Larger areas that do not need cut as often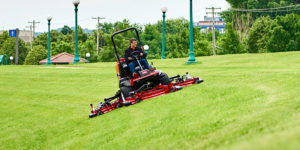 Vacant Property Mowing/Cleanup/Vegetation Control
Properties that have been neglected or just purchased that need a transformation.
Vegetation cut and hauled away with optional vegetation control spraying to hault its return.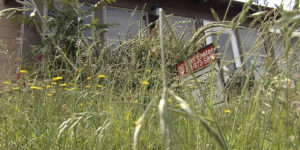 Fence Line Mowing/Cleanup/Vegetation Control
Same process as vacant property mowing, but along fence lines.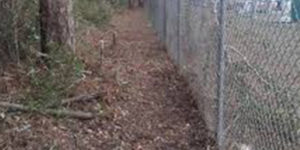 Superior Service at Competitive Prices
Expert Care of Your Property
I am so happy with the way my lawn looked this past season. My neighbors made a point to compliment it. I really like the striped look and the fact that you didn't blow grass in my beds. Thank you